Stainless Fret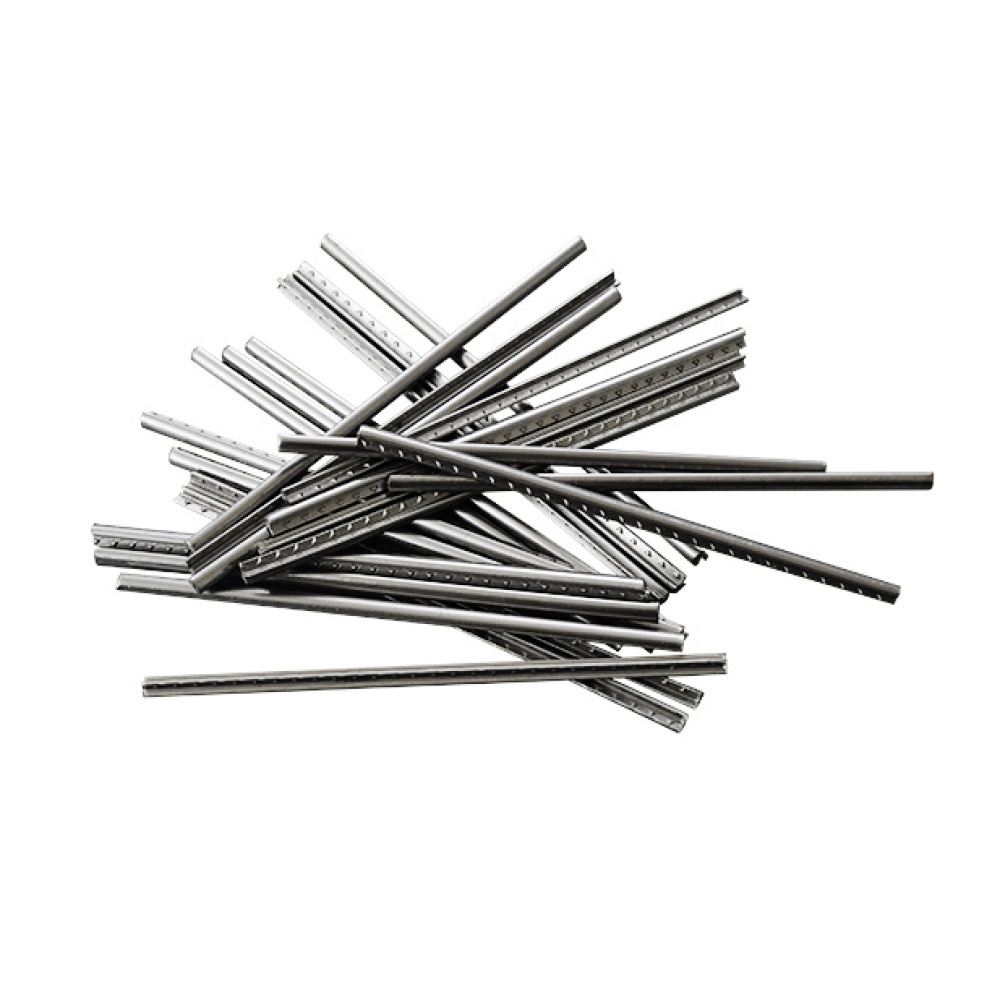 Maintenance-free "soft" stainless-steel frets
These stainless-steel frets are made from our originally developed stainless-steel alloy, which combines the natural sound of softer frets, with the absolute rust-proofness of stainless steel. The frets are available as two types: "WARM" or "SPEEDY", with different levels of hardness available. According to your preferences, you can choose from many different shapes of frets.
In the comparison below, HV= Vickers Hardness, one way of measuring the hardness of steel.
・【HV300】Conventional stainless steel frets
・【HV210】SPEEDY
・【HV200】Stiff nickel silver frets
・【HV160~185】Typical hardness nickel silver frets
・【HV160】WARM

SPEEDY
These frets give a fast and responsive sound, with good separation. When driven hard, these frets will keep a clear contour of your instrument and allow good note separation even when played fast. The hardness has been lowered to almost match that of nickel silver frets, but with a lifespan that is 2-3 times longer.

WARM
These frets give a clean and smooth playing feel, with a more laid-back sound and none of the typical excessive "stainless steel fret" brightness. These frets give a smother attack, and picks ups the playing nuances well, without sounding harsh. The hardness of these frets is as soft nickel silver, but due to lower friction, fret-wear is reduced, and durability matches that of hard nickel silver frets.

Specifications
Stainless Fret WARM
MODEL NUMBER

SP-SF-01W – 09W

PRICE (before tax)

¥4,500

VOLUME

75mm / 24 pieces
Stainless Fret SPEEDY
MODEL NUMBER

SP-SF-01S – 09S

PRICE (before tax)

¥4,500

VOLUME

75mm / 24 pieces
Downloads