Unicorn Bass Preamplifier
Unicorn Bass Preamplifier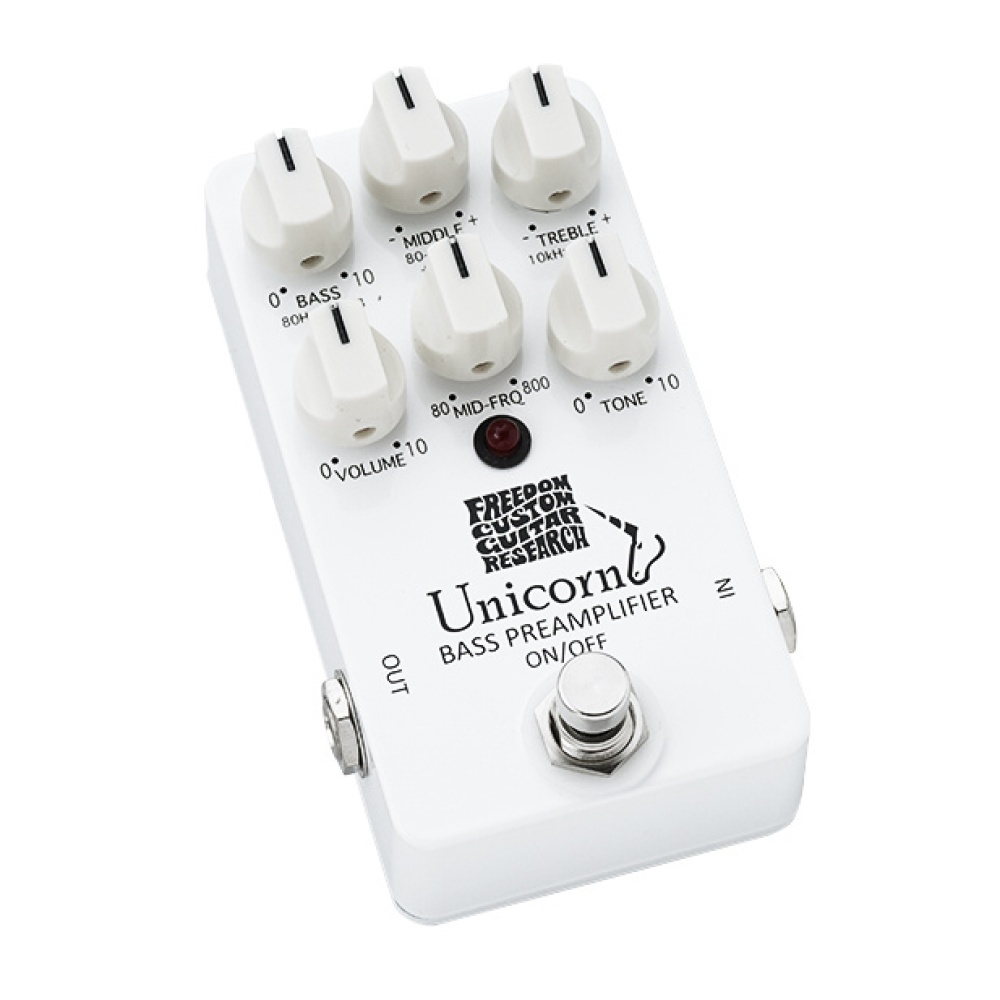 A pedal that allows you to shape your tone response flexibly to match your imagination
With this pedal you can easily dial in the sound you're after, and get your bass to sit well in the mix - in particular, pick the right amount of low-mids so that your sound doesn't get drowned out. The pedal takes from 9v to 18v, with higher voltages giving more headroom and dynamic range. The bass and treble frequencies are fixed, but he mids are adjustable. We have also included a passive tone control to allow for even more versatile tone shaping. The switch ist true-bypass and each pedal is hand-built individually.
The basic structure of this preamp is the same as on our RHINO basses - though the in-guitar preamp does not include the mid controls.
The tone signature of the Unicorn Bass Preamplifier is slightly different to our Quad-Sound preamplifier, and they can be combined for even greater flexibility.
・ 9V battery and AC adapter are sold separately.
・ Product specifications and appearance may change without notice.
Specifications
Unicorn Bass Preamplifier
MODEL NUMBER

SP-BP-02

TERMINAL

Input、Output、DC. Input (2.1mm / 9V center minus polar)

CONTROL

Treble (10KHz ±15dB)、Mid、Mid-Frq (80-800Hz±15dB)、Bass(80Hz +15dB)、Tone、Volume

SWITCH

On/Off Switch (True Bypass)

SIZE

W67mm x D116mm x H53mm

WEIGHT

250g (Battery not included)

POWER

9VDC

PRICE

Open Price

ACCESSORIES

Instruction Manual
Downloads