Dulake Flat-6st. (NEW)

A six-string addition to the Dulake series
原创"Dulake系列"现代bass,适合众多音乐和演奏风格。
新6弦版本,音色从最低音到最高音惊人的十分均衡,同时保持最好的演奏性。由于琴颈的形状和良好的琴身平衡,习惯4弦的乐手将很容易演奏。
*上图为原型。成品设计和规格可能略有不同。
琴身 & 琴颈
● 为了获得丰富和清晰的声音反应,采用了桃花心琴身和琴颈。使贝司具有良好的平衡性,演奏起来更舒适。
● 在琴颈的上部用KTS(钛)条加强,增强稳定性,并增强声音。
● 针对六弦贝司的琴体和主琴头进行了升级设计。
弦距
琴桥弦距18mm,琴桥采用 Gotoh (303BO6)。由于采用这种间距,习惯于4弦和5弦的演奏者也能够轻松演奏6弦贝司。
控制
特制原创3段琴体EQ,允许音色设计,调整高音低音弦平衡。
拾音器
型号专属定制双线圈拾音器,专为low-B到high-C顺滑均衡的响应而设计。
【 HOW TO ORDER 】
● Online orders can be placed through the following dedicated page:
https://global.fcgrtokyo.com/ja/custom-order,dulake-flat-6st.html
● If you wold prefer to fill in a printed paper copy of the order form, please send it to us either by E-mail or fax:
・ E-mail: info@fcgrtokyo.com
・ FAX 03-5855-6278
* The printable order form is available as PDF file at the bottom of this page.
* At the moment, we are only collecting orders for a "Standard style" variant of this bass.
* We are planning to start collecting orders for "Custom" and "Full order" style specifications from next year on.
COLOR CHART
The following colors are available for selection in the "Standard Grade Maple Top" (the basic specification for this bass).
for Maple Top Colors

* The above finish samples are shown as painted on Premium Grade Maple
* The actual finish will differ slightly, depending on the grain and shade of each individual piece of wood
Freedom Drops

* The above finish samples are shown as painted on ash wood
* The actual finish will differ slightly, depending on the grain and shade of each individual piece of wood
響 - Hibiki -


* The above finish samples are shown as painted on ash wood
* The actual finish will differ slightly, depending on the grain and shade of each individual piece of wood
The Hours
* The above finish samples are shown as painted on ash wood
* The actual finish will differ slightly, depending on the grain and shade of each individual piece of wood
Traditional
* The above finish samples are shown as painted on alder and ash woods
* The actual finish will differ slightly, depending on the grain and shade of each individual piece of wood
Specifications
Dulake Flat-6st. Base Price (before tax): ¥585,000
Order
| | |
| --- | --- |
| Body (Top) | Standard Grade Figured Maple 2pc / Wenge |
| Neck / Shape | Maple & Mahogany (5pc) / U-Shape |
| Scale | 34inc. |
| Joint | Arimizo & One Point Joint |
| Nut / Nut Width | Real Carbon / 55mm |
| Fret | F.C.G.R. SP-SF-09 WARM / 24F |
| Fingerboard Radius | 550R |
| Top Position Mark | Oval (Abalone with border) |
| Side Position Mark | Luminlay 3mm ・ Green |
| Machinehead | GOTOH LES-O-LITE GB350-3L3R |
| Pickups (F.C.G.R. Original) | Dulake 6st. HB 18mm Pitch Set |
| Control 1 | 2Vol, 1Tone (Push:Active / Pull:Passive) |
| Control 2 | Treble, Middle, Bass |
| Bridge | GOTOH 303BO-6 (18mm Pitch) |
| Neck Finish / Color | Poly ・ Half Flat - Thin Skin Finish / Natural |
| Body Finish | Poly ・ Half Flat - Thin Skin Finish |
Downloads
Quality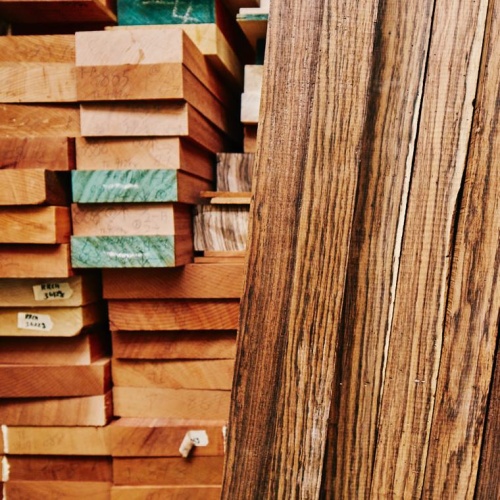 恪守承诺 精选木材 保证稳定性
FCGR 为了制造100年后音色依然顶级的吉他,对木材的挑选非常仔细。所选木材存放在我们的特殊湿度控制仓库中长达一年的时间,模拟并防止木材变形的可能性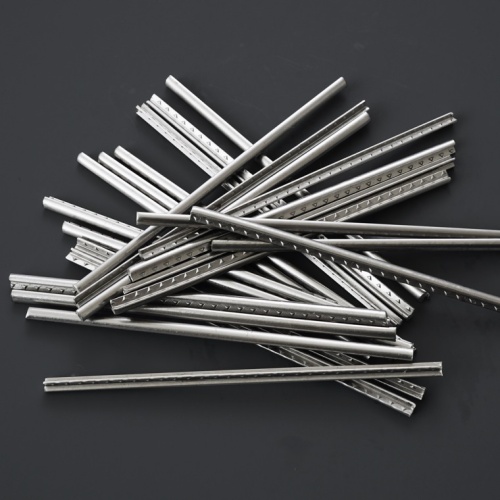 独创不锈钢品丝
FCGR 特研不锈钢品丝,拥有温暖的音色,消除了通常不锈钢品丝的过亮音色。并终身防锈免维护。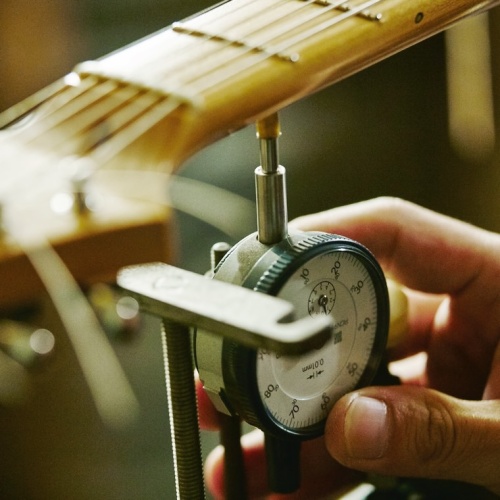 坚固的性能
通常吉他和贝司在首次上品和装配后,张力会过紧。在FCGR,琴颈上漆之后,就会组装乐器,将琴弦上紧几周——这样可以让琴颈形成最终稳定的形态。然后,我们使用一种特殊设计的装置,在琴颈处于最终的演奏状态下,以上弦后的曲度调整安装品丝。这一过程,体现了我们的品丝工艺的最高标准,这是量产乐器无法实现的。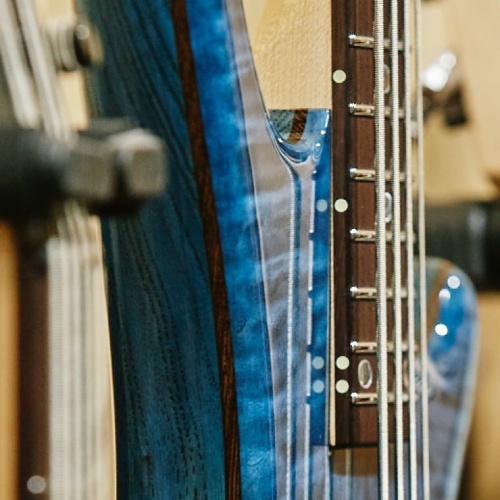 夜光侧部品标
我们使用Luminlay SG-30 (3mm)侧品标,吸收阳光并在黑暗的舞台上发光。一个小的细节,但在黑暗的舞台上至关重要。演奏更有信心,减少在指板上迷失方向时的焦虑。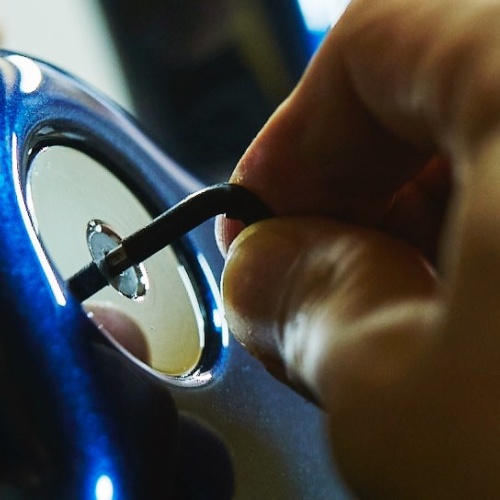 ARIMIZO & 单点连接: 音色控制新维度
FCGR专利设计,通过改变振动的阻力程度来控制乐器音色的新方法。通过调整单点螺栓,可以切换更快速的触弦响应或更柔和vintage的音色。调紧螺栓,减少一些倍音,触弦感变得更强,音头反应更加迅速。放松螺栓,声音更温暖,倍音增强。就像切换了不同的琴。 为了应对木材的自然膨胀和收缩,保正连接处的稳定性,必须采用最高精度和成熟的技术。设计专利号5879135。