Heat Engine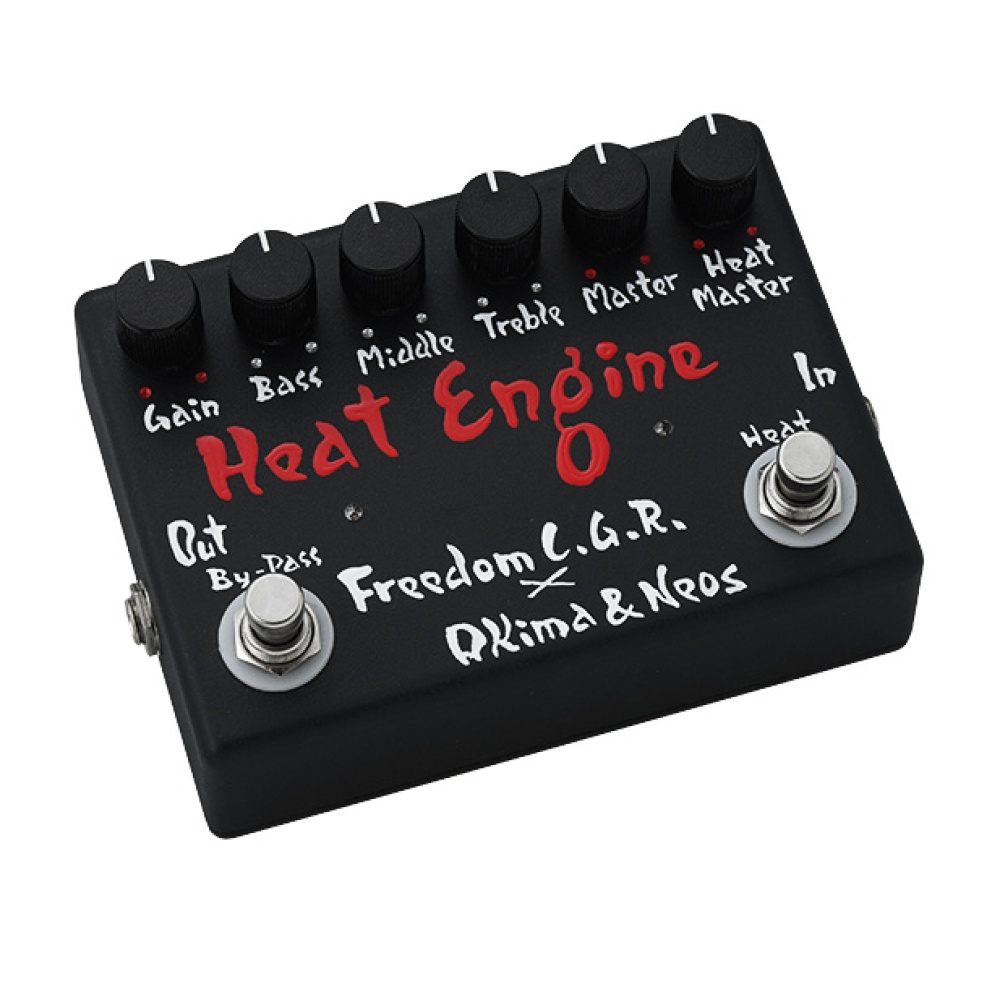 For brilliant backing playing, or sizzling guitar solos - or anything in between - this drive pedal lets you dial in just as much heat as you want.
This is the second collaboration between Mr. Tsuneo Akima, and F.C.G.R.
Often players will manage the amount of distortion and crunch in their tone by either overdriving the amp, or using drive pedals - but these approaches may be sensitive to play volume changes. If the player wants to boost their sound - for example for a guitar solo - in the standard combination this will affect the amount of distortion. In particular, if the crunch is coming from the amp being fully driven, increasing volume further will have no effect.
The Heat Engine is a drive pedal which an increase amount of both drive and volume during soloing, and allows your instrument to rise above the mix when necessary. Input voltage can be anything from 9v to 30v, with higher values giving more headroom and dynamic range.
We recommend that when you use the Heat Engine to manage your distortion, you should first put the amp on fully clean setting and proceed from there. With a single push of a switch, the Heat Engine can alternate between two different drive signatures, and allows you to set the volume independently for each.
By Tsuneo Akima ( アキマ・ツネオ氏 )
・ AC adapter is sold separately.
・ Product specifications and appearance may change without notice.
Specifications
Heat Engine
MODEL NUMBER

AN-EF-11

TERMINAL

Input、Output、DC. Input (2.1mm / 9V center minus polar)

CONTROL

Gain / Bass / Middle / Treble / Master / Heat Master

SWITCH

By-pass Switch (True Bypass) / Heat Switch

SIZE

W135mm x D95mm x H55mm

WEIGHT

422g

POWER

9VDC (Only AC adapter can be used)

PRICE

Open Price

ACCESSORIES

Instruction Manual
Downloads