2023/05/11
A new project "FREEDOM UNIVERSE" has started.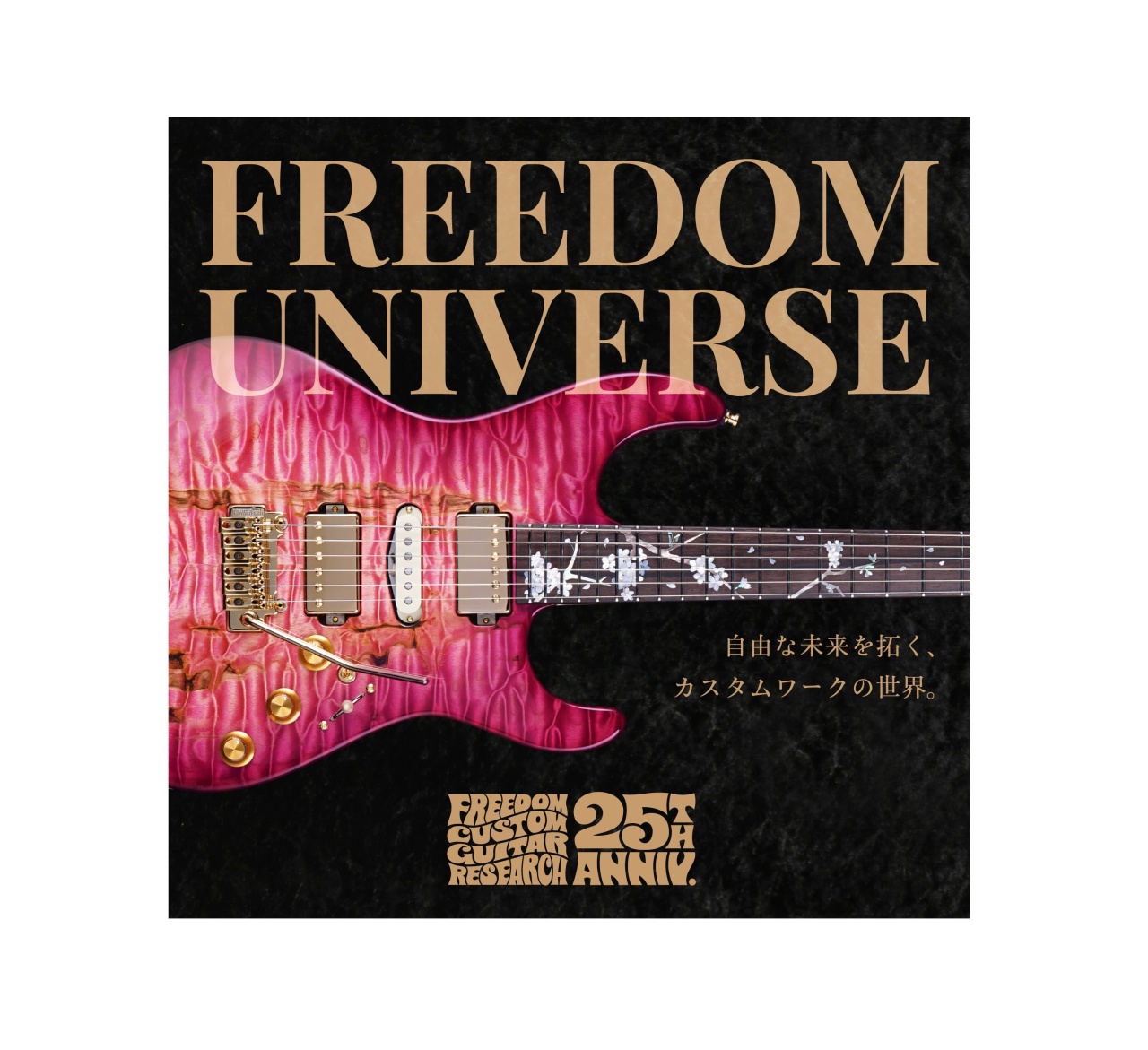 ~ Further expanding world of Freedom custom work ~
"FREEDOM UNIVERSE" (F.U.) has started this year, which celebrated its 25th anniversary.
This is a project in which F.C.G.R. produces musical instruments based on the idea of freedom to all music fans.
This is our proposal to connect new products derived from it to the future.
F.U. Hydra LS-22F / 夜桜(YZK)