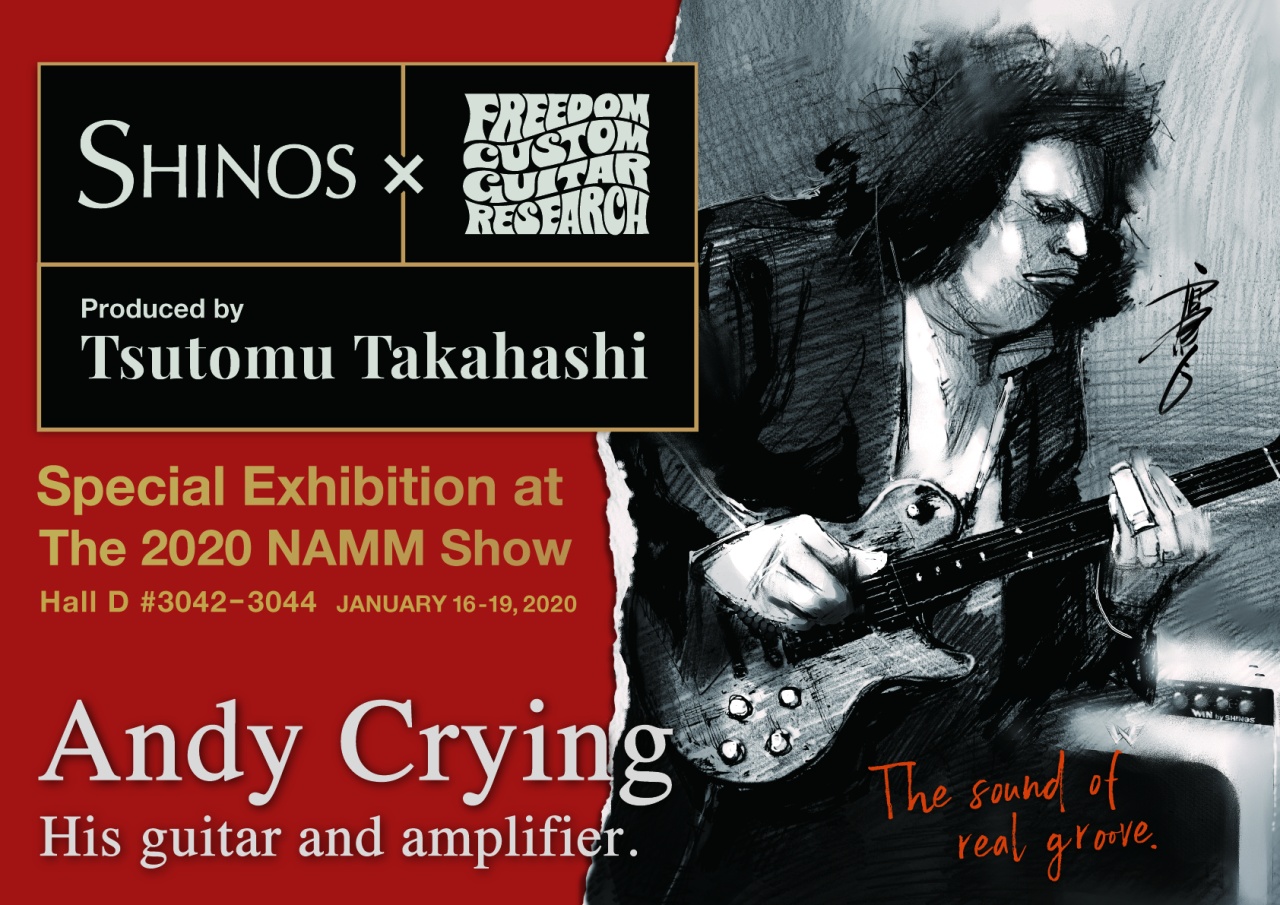 The exhibition booth of Freedom Custom Guitar Research at the 2020 NAMM Show features a special exhibition of guitars & amplifiers by SHINOS AMPLIFIER COMPANY produced in collaboration with Japanese manga artist Mr. Tsutomu Takahashi.
The inspiration for the project was a unique story about a fantasy guitarist.
You will, without a doubt, have a stimulating and inspiring experience at our booth with its story-rich exhibition!
We look forward to seeing you at the 2020 NAMM Show.
* In our booth, there is also a soundproof room where you can thoroughly test FCGR and SHINOS AMPLIFIER COMPANY instruments.
The instrument created thanks to the predestined encounter of Masaru Shinohara (President of SHINOS AMPLIFIER COMPANY), Makoto Fukano (President of Freedom Custom Guitar Research) and "Guitarist ANDY CRYING" will be on display at the 2020 NAMM Show.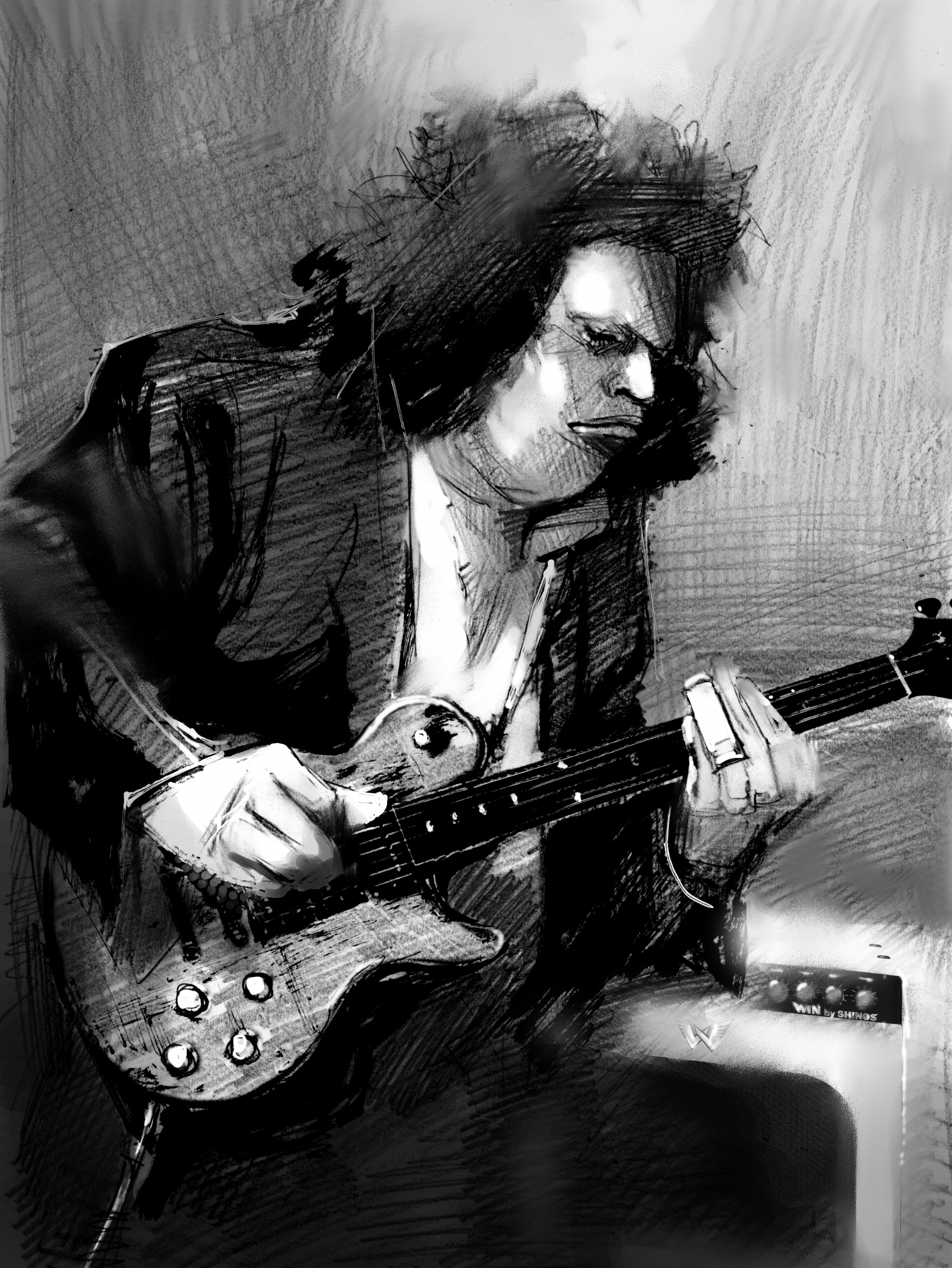 [ The History of Andy Crying ]
Born in Mississippi, USA, Andy is currently 49 years old.
After encountering blues at an early age, he started playing guitar at the age of 6.
He was influenced by great artists such as Sun House, Muddy Waters, Elmore James, Robert Johnson and others.
In his opinion, the best guitarist of all time is Stevie Ray Vaughan.
He first came to Japan with the band he joined in his teenage years (Blood Grooves), and was deeply impressed by Japanese culture and people.
Later, he came to Japan on his own and met Makoto Fukano of Freedom Custom Guitar Research and Masaru Shinohara of Shinos Amplifier Company.
The three immediately hit it off and decided to design an ideal guitar and tube amplifier. As a result, the custom order models RRS-AC-BC 3 and WIN-AC-BC were built in 1989.
(AC-BC means Andy Crying Blues Custom and 3 stands for 3PU)
Thus, by the collaboration of two companies following the ideals of one guitarist, the ultimate combination of a guitar and amplifier was created.
30 years have passed since then, and the beloved instrument with which he met and overcame various hardships – the guitar that became his family and best friend – is now here!
* The story about "Andy Crying" is a work of fiction created by Japanese manga artist Tsutomu Takahashi. Any resemblance to real people or organizations is coincidental.
F.C.G.R. "RRS-AC-BC 3"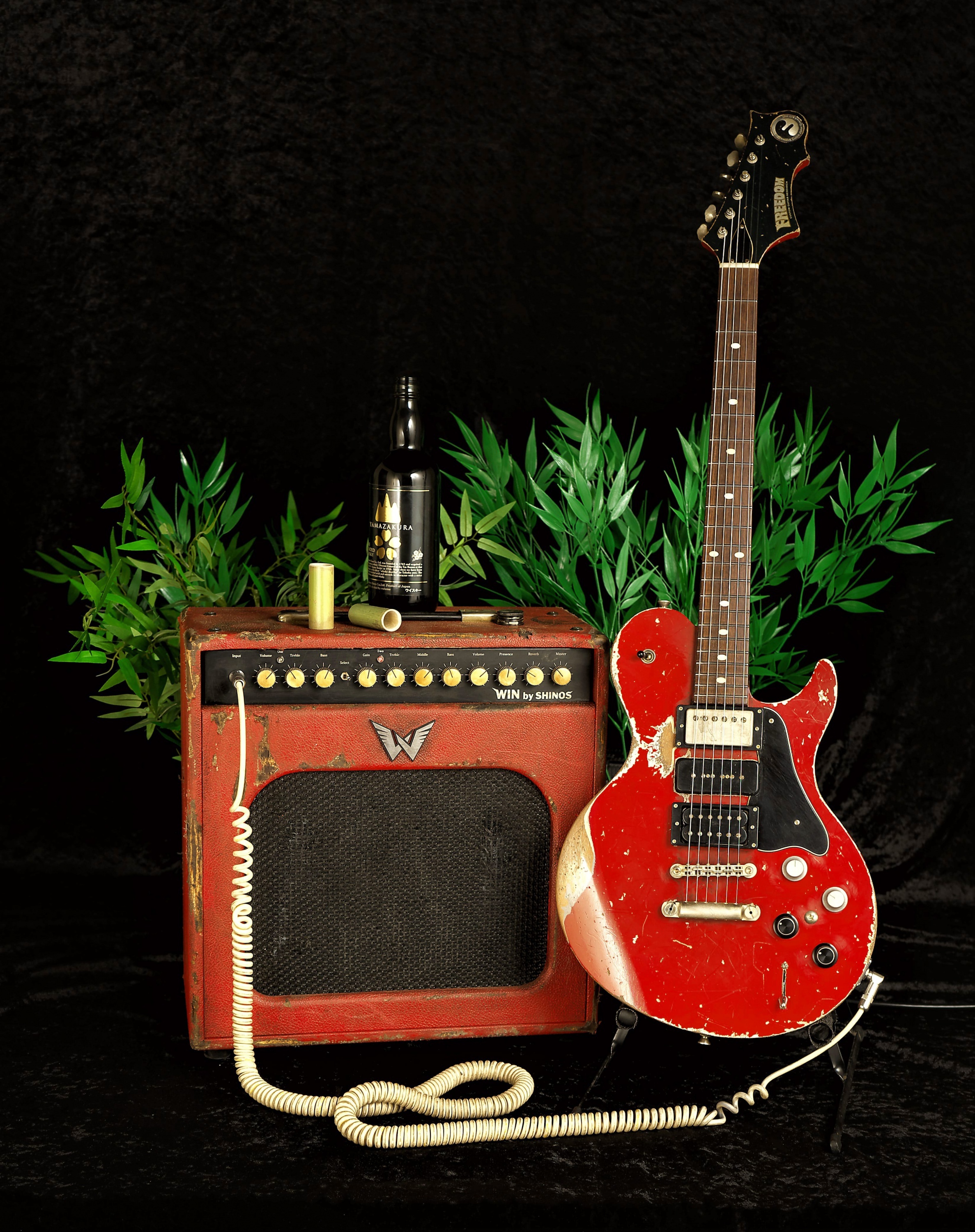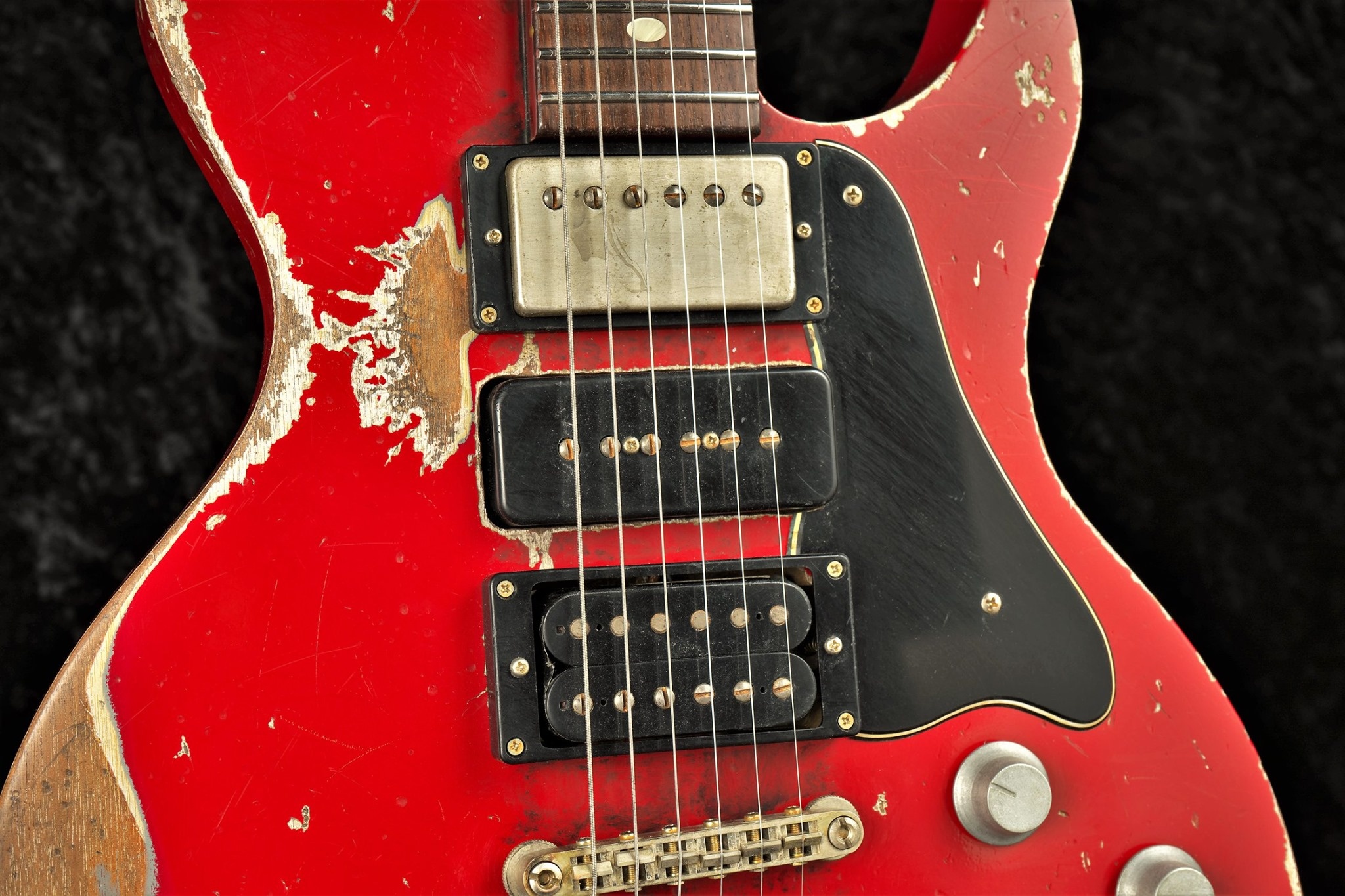 SHINOS AMPLIFIER COMPANY "WIN-AC-BC"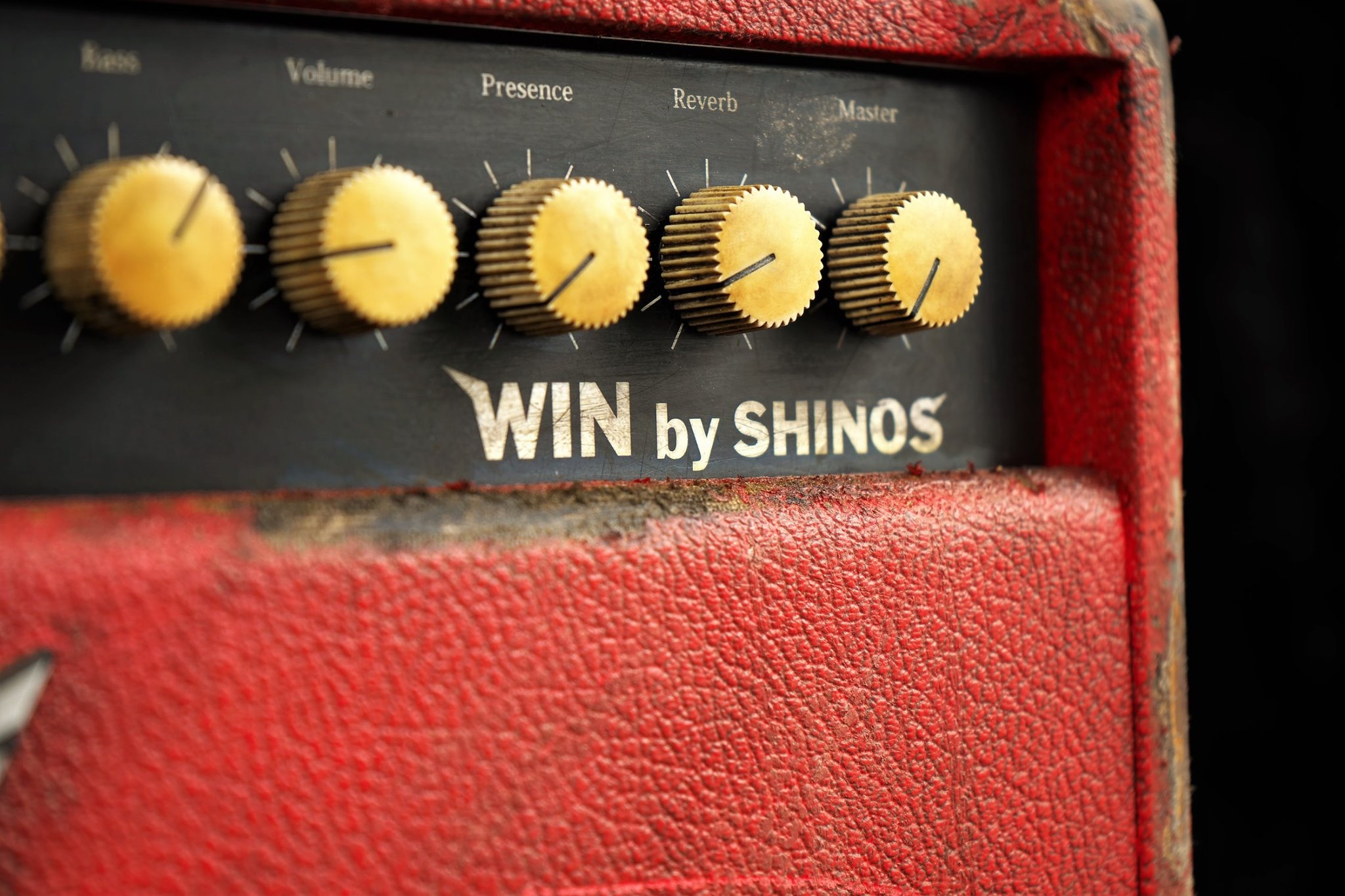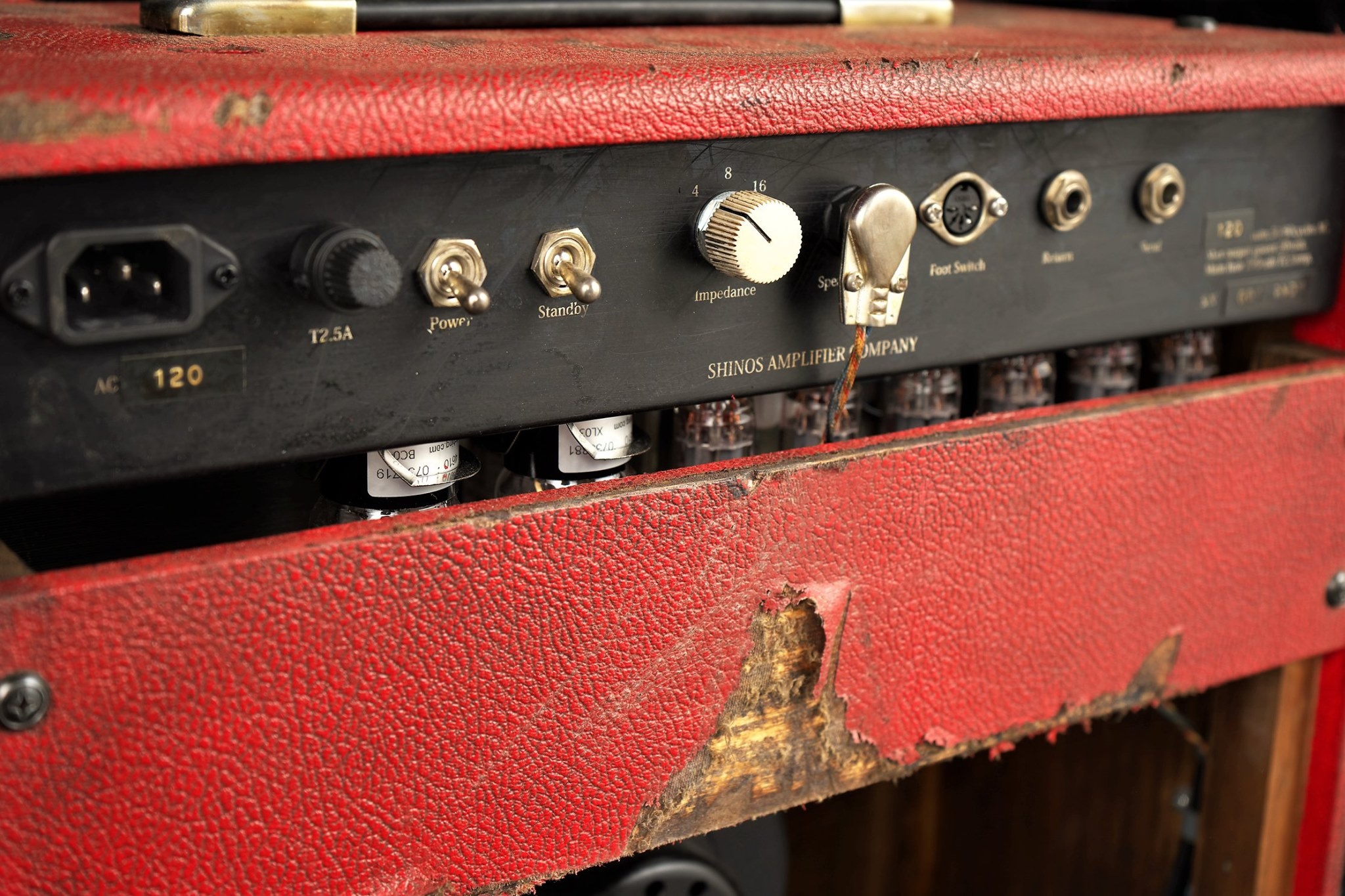 ● Tsutomu Takahashi
http://www.tao69.com/
● SHINOS AMPLIFIER COMPANY
https://www.shinos.biz/
● F.C.G.R. Booth:HALL D, booth #3042. (Click)
● Guitars at 2020 NAMM (Click)
● The 2020 NAMM Show
SHOW LOCATION & HOURS
Anaheim Convention Center 800 West Katella Avenue Anaheim, CA 92802, U.S.A.
Thursday, January 16: 10 a.m.–6 p.m.
Friday, January 17: 10 a.m.–6 p.m.
Saturday, January 18 : 10 a.m.–6 p.m.
Sunday, January 19: 10 a.m.–5 p.m.