2022/03/25
Announcement of 2022 New Model " Blowzer "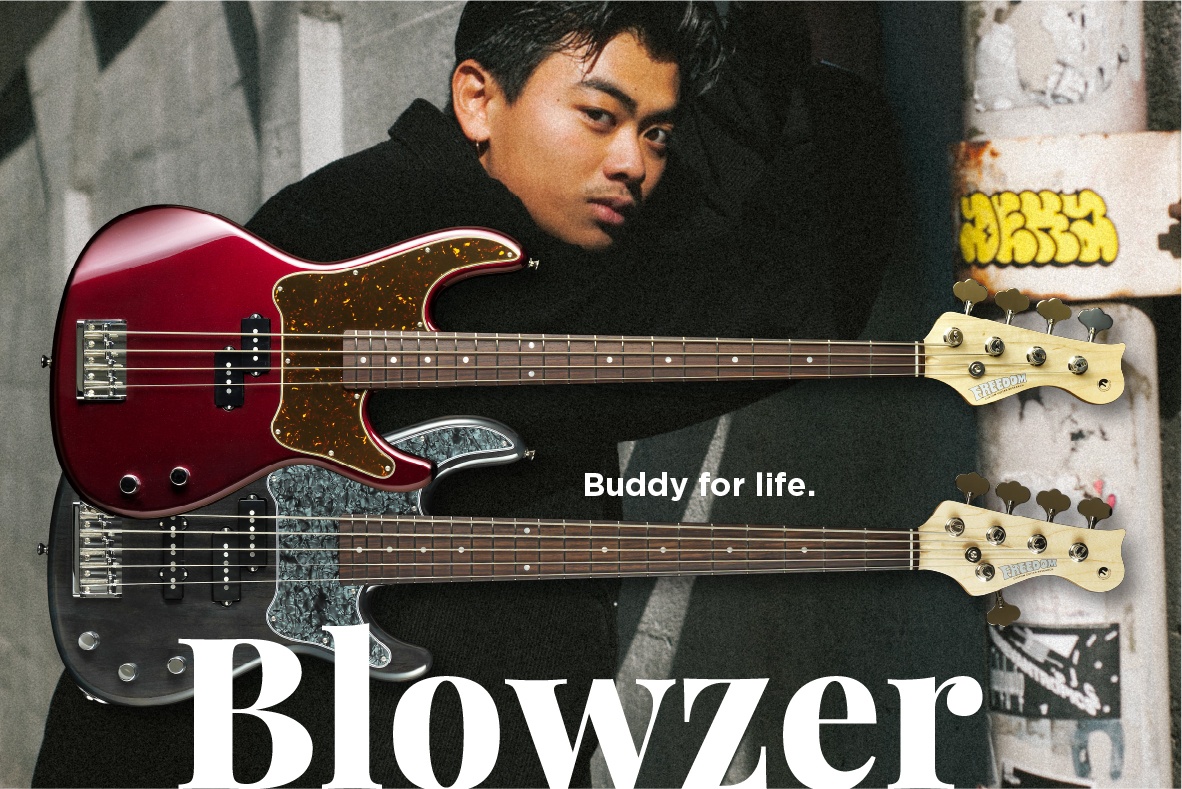 Equipped with an original PB pickup and selectable "PJ" specifications, "Blowzer" has both a wild, fat and warm sound that is typical of PB, and high playability that can be used by bassists of various play styles.
(Description)
・ New design original body shape
・ Heelless cut joint
・ Blowzer 4st. Nut width is 40mm.
・ Two types of original PB pickups can be selected for the Blowzer 4st.
"PB Vintage" "PB Modern"
* Blowzer 5st. Is equipped with an original pickup developed exclusively for the 5-string model.
・ Equipped with a solid brass 19mm Pitch original base bridge
(Variation)
・ Lineup of 4-string model and 5-string model
・ "PJ" can be selected for both 4st and 5st pickup layouts.
・ You can select your favorite color from various charts.
・ "Poly" and "lacquer" can be selected for the finish according to your preference.

*Product specifications and details
≫https://global.fcgrtokyo.com/instruments,basses.blowzer.blowzer.html
How to order
● Online orders can be placed through the following dedicated page:
https://global.fcgrtokyo.com/custom-order.html
● If you wold prefer to fill in a printed paper copy of the order form, please send it to us either by E-mail :
・ E-mail: info@fcgrtokyo.com
* The printable order form is available as PDF file at the bottom of this page.
Downloads