2019/12/02
Special Exhibition at the 2020 NAMM Show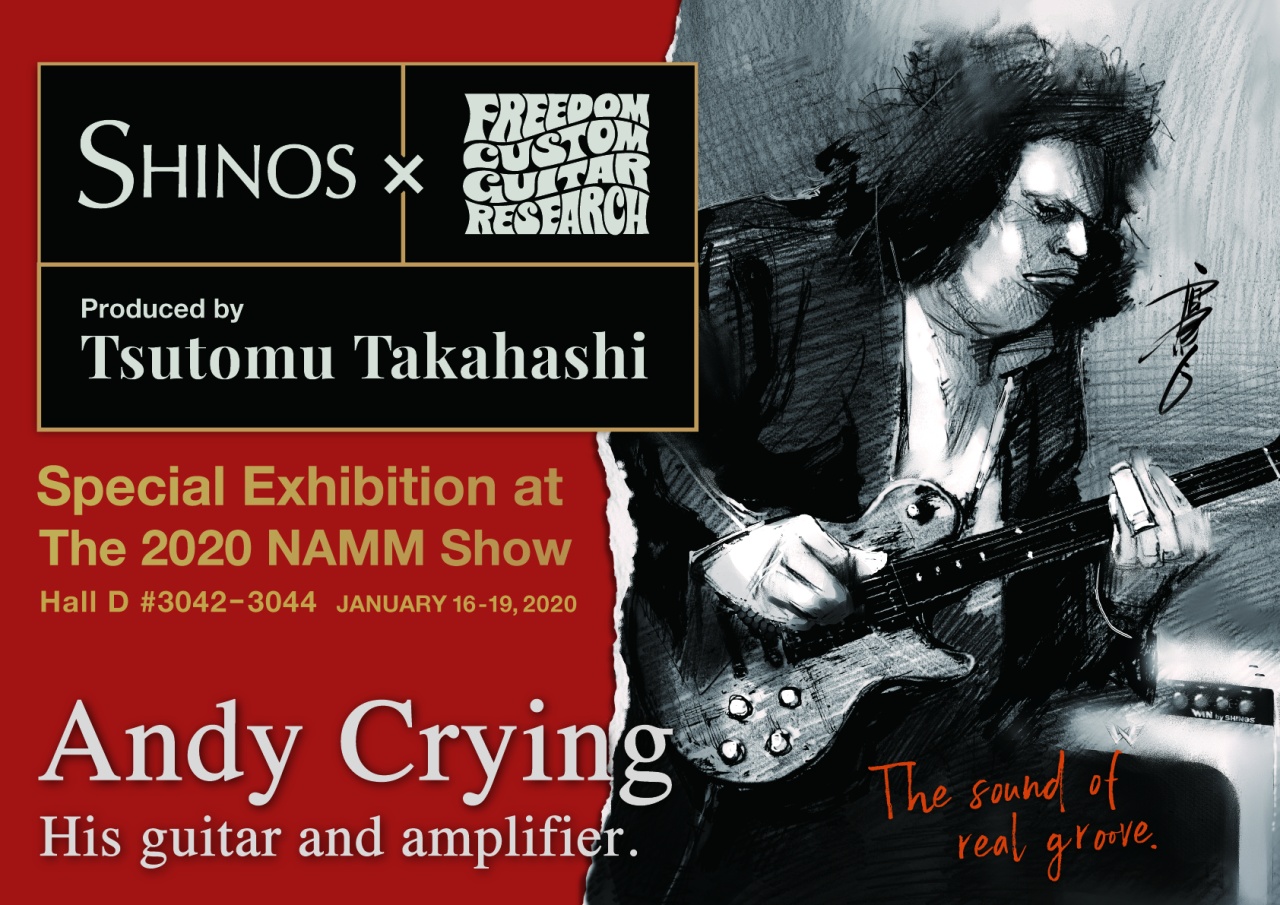 The exhibition booth of Freedom Custom Guitar Research at the 2020 NAMM Show features a special exhibition of guitars & amplifiers by SHINOS AMPLIFIER COMPANY produced in collaboration with Japanese manga artist Mr. Tsutomu Takahashi.
The inspiration for the project was a unique story about a fantasy guitarist.
You will, without a doubt, have a stimulating and inspiring experience at our booth with its story-rich exhibition!
We look forward to seeing you at the 2020 NAMM Show.
● Tsutomu Takahashi
http://www.tao69.com/
● SHINOS AMPLIFIER COMPANY
https://www.shinos.biz/
● F.C.G.R. Booth:HALL D, booth #3042. (Click)
● Spcial Exhibition at 2020 NAMM (Click)
● Guitars at 2020 NAMM (Click)
● The 2020 NAMM Show
SHOW LOCATION & HOURS
Anaheim Convention Center 800 West Katella Avenue Anaheim, CA 92802, U.S.A.
Thursday, January 16: 10 a.m.–6 p.m.
Friday, January 17: 10 a.m.–6 p.m.
Saturday, January 18 : 10 a.m.–6 p.m.
Sunday, January 19: 10 a.m.–5 p.m.